Overview
The ethnic minority markets of Northern Vietnam are the colorful meeting places for the hill tribes of Vietnam. Minorities come down from the mountains to sell their produce; sometimes it is a long hike for the tribes to come to sell or exchange their goods. Others may simply come in order to catch up on the latest news or gossips. With the various tribes in their colorful traditional dress, the smell of exotic herbs and spices, abundant rice wine and food stalls – you can be assured that market day in Vietnam is truly an unforgettable experience.
Your journey from Hanoi to Sapa is by the Exotic Travel. The 8 seats limousine has luxurious modern interior design with wood and leather, spacious and soft chairs, offers you a comfortable journey for the 5 hours transfer.
You will stay the 2 nights at Exotic Travel, set deep in the Hoang Lien Mountains. The 25 bungalows overlook the entire valley with magnificent views to the ethnic minority villages, valleys covered by rice terraces and towering mountains.
Summary
Day 1 (Friday): Take Exotic Travel via the new mountain road to Exotic Travel.
Day 2 (Saturday): Relax at Exotic Travel or book a day excursion to explore the area.
Day 3 (Sunday): Visit Bac Ha market. Transfer by Exotic Travel to Hanoi.
Day 1
(Friday): Comfortable drive directly to Exotic Travel (-,-,-)
From 6:30 – 7:00 AM, you will commence from your hotel with Exotic Travel for a 5 hours transfer to the remote hilltop of Exotic Travel. After checking in your bungalow, you will enjoy the beautiful and peaceful view of the surrounding mountains and valleys from your private balcony.
Day 2
(Saturday): Exotic Travel (B,-,-)
The day is at your leisure at Exotic Travel. You can either relax or borrow free of charge high quality mountain bikes from the lodge for an exploration to the neighboring villages. You can also book one or more of the available activities at the lodge:
– Join a half day or full day walking/biking excursion, the best way to experience nature and the local cultures of the ethnic minority people.
– Book a half day tour to explore the highest peak of Indochina, Mt. Fansipan (3.143m), with the newly launched cable car, as well as visiting Sapa town
– Try a traditional Red Dao herbal bath at the lodge's newly opened spa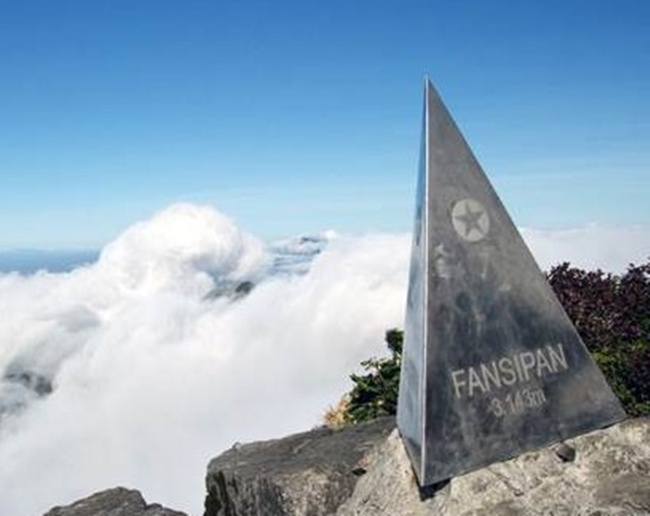 Fansipan . Photoo by Dinhduyhungvud
Day 3
(Sunday): Visit Bac Ha minority market. Back to Hanoi (B,L,-)
At 8:00, you will commence the market tour from Exotic Travel by an 80km transfer to Bac Ha. The market is the largest of the area, situated inside the small town of Bac Ha. On every Sunday mornings, it is literally a riot of color as many different ethnic groups such as the Flower H'mong, Phu La, Black Dao, Tay and Nung minorities gather to trade. Most of the goods are simply farming products such as rice, corn, vegetable, herb… While the local women are more interested in foods and clothing, the unique cattle area draws a lot of attention from the local men. After spending the rest of the morning to explore the market, you will enjoy lunch in a local house at a nearby village.
In the afternoon, you will enjoy a drive downhill to Nam Mon for visiting of Flower H'mong and Nung villages. You will enjoy great view of valley and visit local houses, learning more about the minorities' culture and life style before meeting your vehicle for a short drive to Pho Lu, here you continue the drive with Exotic Travel back to Hanoi.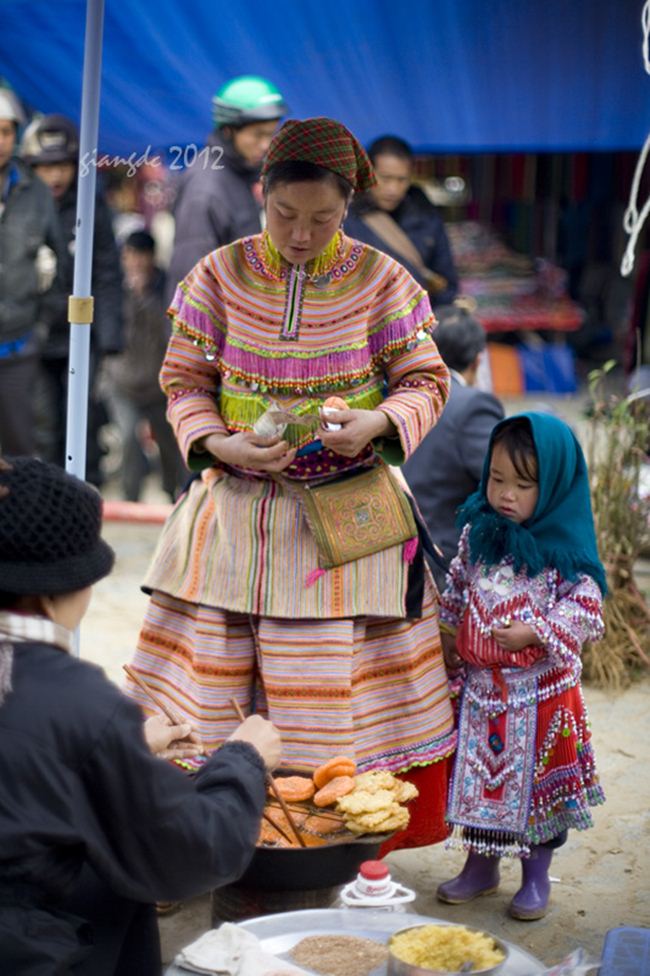 Bac Ha minority market. Photo by Dang Chau Giang
Please note:
– The package can be upgraded to Premium or Suite Bungalow
– Exotic Travel can only pick up and return passengers at hotels/ residence in Hanoi's Old Quarter and Tay Ho District.
This package includes
– English speaking guide during shared excursions*
– 2 nights at Exotic Travel (twin shared Executive bungalow)
– 2 breakfasts + 1 lunch (B = breakfast, L = lunch)**
– Transfer by Exotic Travel Hanoi – Topas Ecolodge– Hanoi
– Mineral water and snack during excursions
– All entrance fees to the indicated places
* The excursions are based on sharing group of maximum 10 travelers
**Other meals at Exotic Travel are recommended to be booked in advance.
If you would like upgrade to romantic package, please request this upon booking.