The festival aims to promote the special cultural activities of the Dong Van Highlands. Ha Giang is expected to promote and advertise the special characteristics, a local traditional culture of ethnic minority groups living in the area Global Geopark Dong Van. Tam Giac Mach, or "triangle oat", is a tiny wild flower with triangular-shaped leaves with a pink color. The "triangle oat" fields attract many spreading out on mountain slopes attracts many visitors to Ha Giang.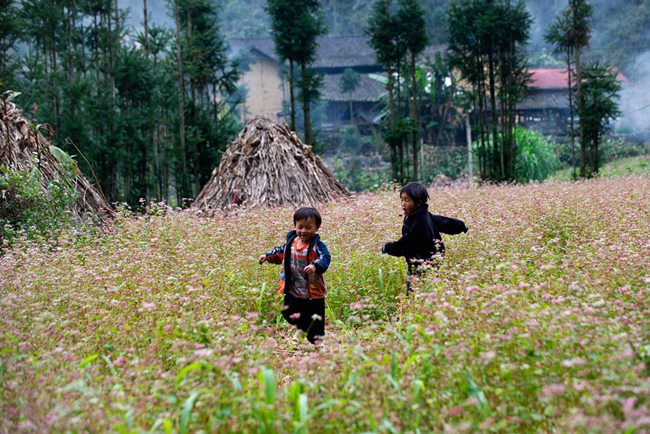 Photo by Hai Thinh
This year, Tam Giac Mach flower festival will have many interesting attractions, including Global Geopark Fair; Bee's honey Mint Competition of Ha Giang Province. Besides, the annual festival will include various activities like camping, folk singing, games and farming on tam giac mach (buckwheat) fields.
Early October is the time when Tam Giac Mach flowers come to season. This time, Ha Giang become busy with thousands of people, most of them are young travelers from Hanoi flock to Ha Giang to enjoy the beauty of Tam Giac Mach flower blooming all over the place, across the hillsides and villages of Dong Van, Meo Vac and Yen Minh districts.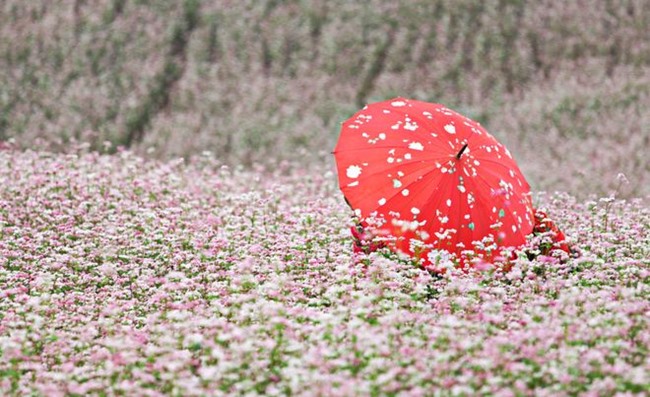 Photo by Tang Tran Minh Thanh
If you choose Dong Van as the first destination of the trip to Ha Giang in Tam Giac Mach season then Pho Cao should be the first place to behold the first flowers of the season. Standing right on top of the hill looking down, you will see a carpet of Tam Giac Mach, the color of the flower in the early season is light pink and fresh, the picturesque gardens stretch across the mountain valleys. Local people used the powder of Tam Giac Mach fruit to make cakes or mix with corn and make alcohol with very special flavor.
Hanoitimes.com.vn